Lumineers in New Braunfels, TX
Lumineers are similar to veneers but require less preparation and little to no removal of enamel from the surface of the tooth. Both types of veneers cover the visible portions of the teeth, repair imperfections, straighten and lengthen teeth, conceal stains or discoloration, and are naturally stain resistant. However, there are distinct differences between the two types of veneers.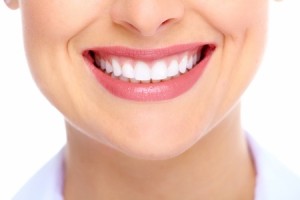 Like traditional veneers, Lumineers are designed to give you a beautiful, natural smile. However, unlike traditional veneers, Lumineers do not require any shots, drilling, or pain. And, most importantly, because no enamel is removed from the teeth Lumineers are reversible! Lumineers are custom-made like traditional porcelain veneers to fit each individual's mouth. However, Lumineers are ultra-thin (only about 0.2mm) and highly translucent. This translucence allows them to replicate the natural appearance of enamel. They are also very durable and can last up to 20 years. The procedure takes only two office visits and approximately one hour to place the Lumineers. There is no pain involved in the procedure as the Lumineers are so thin that little to no enamel will need to be removed, completely eliminating the need for needles and local anesthesia. After the procedure, there will be no sensitivity or soreness.
Am I a Candidate for Lumineers?
You will need to see your dentist to determine if you are a good candidate for Lumineers. Those who have very dark stains or discoloration will not be good candidates, as the dark color may show through the ultra-thin layer of Lumineers. Also, those with a very "tight bite" or who grind or clench their teeth are not good candidates. This is because the constant grinding or clenching may fracture the edges of the Lumineers. Those who do not qualify for Lumineers may be good candidates for porcelain veneers and should talk to their doctor about their options.
At Smith & Cole Laser and Family Dentistry, we believe in providing exceptional care in a friendly and supportive atmosphere. Our doctors, Dr. Todd Smith and Dr. Michael Cole, are experts in their field and strive each day to make patients feel at ease while transforming their smiles. Our office is proud to serve patients from New Braunfels, TX as well as the surrounding areas. We offer a variety of treatment options including the LANAP Laser Treatment, Dental Implants, Sleep Apnea, TMJ, Sedation, Pediatric Dentistry, and CEREC Same Day Crowns. Call (830) 629-1954 to schedule your appointment or click here to request an appointment online!