Too busy to call us now? Let us call you later!
Dr. Todd Smith and Dr. Michael Cole dentists in New Braunfels Texas both did their undergraduate work at Abilene Christian University and received their Doctorate degrees from the University of Texas Health Science Center San Antonio.
Both are dedicated to utilizing the latest technology for their patient's health and comfort.
Both share a passion for God and serving others. They have participated on several dental mission trips helping the people of Brazil, Haiti, El Salvador, Mexico, Grenada, Guatemala as well as the local mission field here in New Braunfels.
Get in touch with us today (830) 629-1954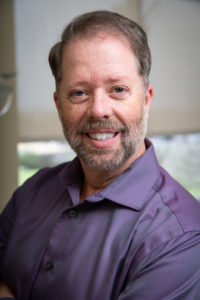 Dr. Todd Smith has been practicing dentistry in New Braunfels for 27 years. He and his wife, Linda, have been married for 30 years and they have three children: Lindsey, Connor, & Dawson. Dr. Smith's daughter Lindsey passed away in a car accident in 2013, if you would you like to find out more about her moving story please click here.
When not at the office or spending time with his family, you can find Todd leading leading small groups and couple in pre-marital ministry counseling, hitting some tennis balls or watching sports and honing his skills as the next big commentator for ESPN.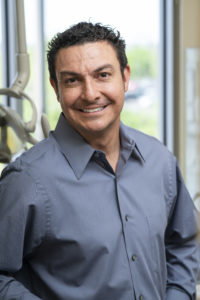 Dr. Cole has been practicing in New Braunfels for over 18 years and has also served the San Antonio and Pleasanton areas. He and his wife, Bonnie, have been married for 9 years and have three children: Katherine, Caleb, and Karissa. Michael loves to serve people; he does this primarily through various ministries at Oak Hills church including: teaching in the children's ministry, leading small group bible studies and serving globally in over 18 short term mission trips. You can also find him cutting a rug on the dance floor, listening to live music, snow skiing or hanging out with friends and family.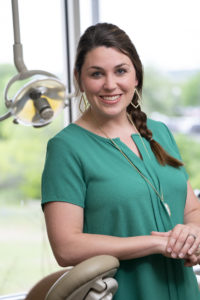 Dr. Kristin Soileau has been practicing dentistry since graduating from the UT San Antonio Dental school in 2006. She continued her education by completing a Advanced General Dentistry Residency Program in 2007. She has been thrilled to be a part of the Smith and Cole Family since 2014 when her husbands job brought them back to San Antonio.
Kristin and her husband, Matthew, have been married for 5 years and have two children: Hannah & Kaitlyn.
When not wearing her "Doctor" or "Mommy" hats, Kristin loves any outdoor sports adventures (at least those that don't involve heights), getting lost in a good book, singing along to Broadway musical soundtracks and dabbling in photography.
She is thankful to be a part of a profession that makes it easy to be the hands and feet of Jesus and has spent time in Kenya, Costa Rica, Mexico, Nicaragua and locally at the San Antonio Christian Dental Clinic. It is her greatest privilege to show people the love of Christ through providing them access to dental care.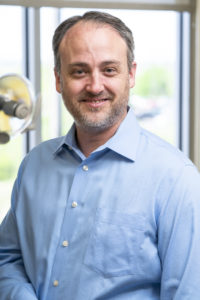 Dr. Albert Ouellette is a Board certified Oral & Maxillofacial Surgeon (OMFS). He recently retired from the United States Air Force after 21 years having completed an Advanced Education in General Dentistry program in 1995 and later his OMFS residency in 2003; both through opportunities provided by God through the USAF. He is thankful now to be a part of the Smith and Cole Dentistry Family!
Albert and his wife, Dianalyn, have been married for 23 years and have four children: Isaac, Cody, Aliana, & Kaylee.
When not in the office, Albert enjoys riding his motorcycle with the Alamo Apostles and is an avid outdoor sportsman (hunting, fishing, camping, hiking…) He attends the Oak Hills Church Crownridge Campus in San Antonio and is a member of the Family Sunday School class there.
He is grateful for the gifts God has provided him and tries to serve by providing care on mission trips. He has been to Brazil and Guatemala multiple times providing needed extractions and cleft lip/palate surgeries as well as other facial procedures. He intends to continue and hopes to increase the number of mission trips on which he travels.